Yesterday evening, a group of IIM Alumni gathered near the Jantar Mantar, at the designated spot in the national capital for
peaceful
protests and held banners registering their protest against the Government's rollout of 27.5% reservation for OBCs in the IIMs and various other Institutes of Higher Learning (IHL).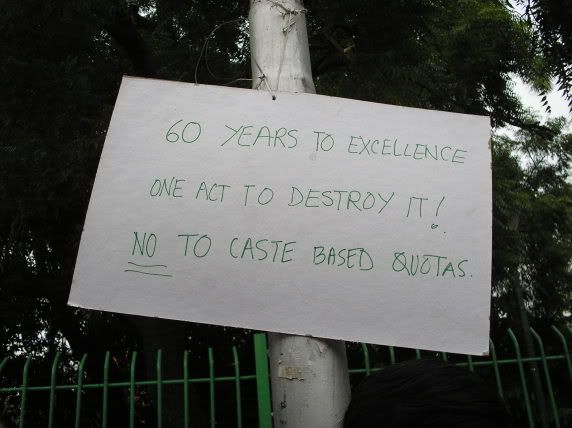 (
Collapse
)
While we didn't get the same treatment that the
striking doctors got
- tear-gas and water cannons, there was a significant police presence around, since the medicos' march had gone awry, with a few hundred of them being arrested. The road ahead for the anti-reservation movement is long, arduous and uphill, but what is frightening is where the reservations will probably come in next - jobs in the private sector.